I.G.F.M. Studios is the brain child of Andre Herriott and Shawn WyGant. The studio was founded almost ten years ago with a mission to create superior artwork, storylines, and music for the feature film, television and entertainment industries. Throughout our brief history, we at I.G.F.M. Studios have maintained a single minded focus on creating high quality imagery, while upholding the highest production standards. Not only do we do some of the most creative ideas in the industry we also have positive work ethic that there is no job thatís to small. We give each client individual attention that is lost in big business. We're willing to step out onto the precipice with our clients and take that leap with them, believing 100% in our work and willing to stand behind every line drawn, every paragraph written, and every note played.
I.G.F.M. Studios serves as a multi-layered company composed of three components; the first part is I.G.F.M. Studios are comic books from original concepts. The second com-ponent D. Double P. Records. From this part of the company we produce sound bits for the animations. With in D Double P Records are plans to release a fresh talent by the name of: Extreme Venom. The third element is Meeting of the Minds Publications which is a literary magazine as well as a full chapbook press.
---
Meeting of the Minds Publications
Meeting of the Minds Publications began in 2001, on the back steps of a friendís house. After seeing the lack of publishing houses, literary magazines or poetry open mic sessions, we then developed an online writerís community called Meeting of the Minds Ezboard. Our main focus was to create an atmosphere for all levels of writing. Meeting of the Minds Writing Community is an expression of literary art transformed from the soul. We have worked heavily on constructive commenting, developing our own style, and we have also participated in the Net Poetry (NPAC) Competition. Through that time over 1000 poets have passed our doors. We have been successful in weaving ourselves in the literary world.
Meeting of the Minds Journal has published over 500 people from around the world, in just its four years of experience we have become a household name for emerging writers all over the net. From the unique design of our magazine we have won over 5 competitions and we actively participate in the Pushcart Prizes. Within the last two years, weíve added chapbooks and a printed version of the journal, as incentive to our authors that have demonstrated a growth. Our idea of fine art mixed with the poetry has sparked an audience of a new generation. We are still open to people from other states and countries.
---
The Newest Project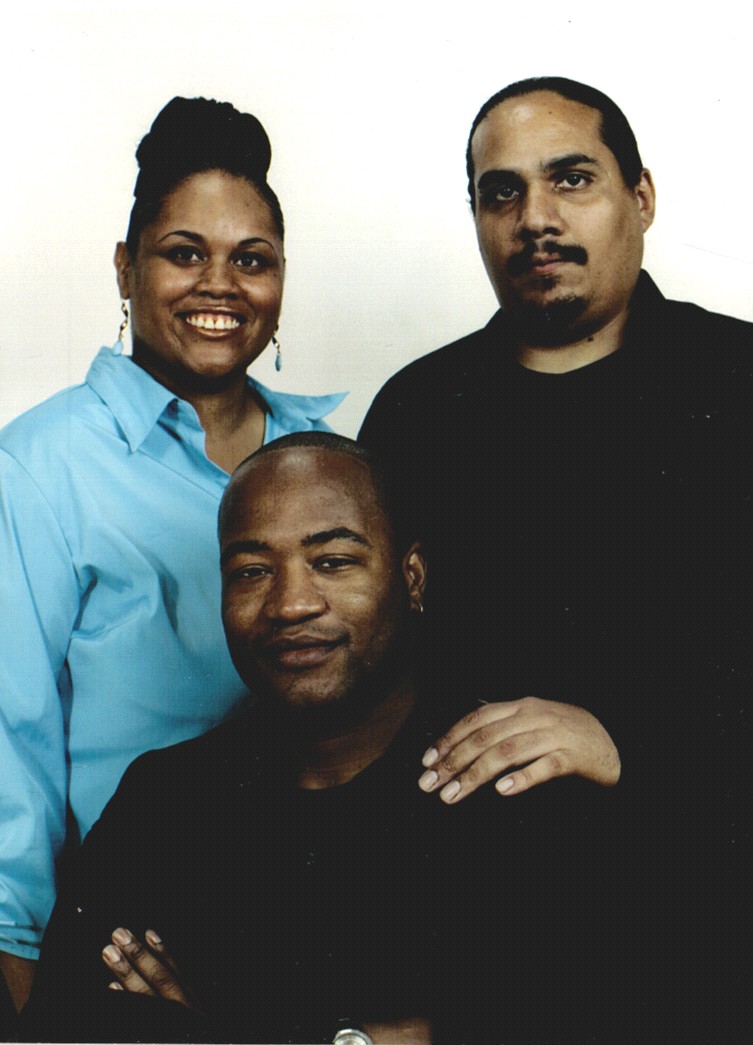 Meeting of the Minds Publications/IGFM Studios is a stepping-stone for beginning writers, producing an easy way to see a short collection of works in print. On a monthly basis, we will provide an authorís spotlight reading in local communities. It will have two components: to encourage and inspire the writer and to engage the community to share their talents as well. Our past authors love the intimacy that our small independent press provides. In order for us to limit our costs, we rarely produce in mass quantity.
Our services also include 25 free copies, free web page, advertisement in our online magazine, and writing community. A single chapbook cost $1.50 to $3.50 depending on page count. It is our emphasis to create a basis where authors can make 50% of their royalties online and 100% when authors sell their books at our poetry readings. Meeting of the Minds Publications is determined to address the reduction of writing venues that publish emerging writers, creating their first professional book.
If the author would like to order in bulk we offer print-on-demand services with a minimum of ten books. Our goals are to contribute to the ability of authors in the Pittsburgh, PA area, so that they may be able to explore their own identity through high-impact, long-term experiences. Our goal is to establish a focus on beginning writers by creating a track record in the region.
We recognize the impact we can have in our community, by investing in the arts, we create an innovative environment. We are tapping into unused talent. We hold Open Mic events for all shows, the community loves them, we bring in companies like Panama Records, PittsburghHipHop.com RTL Studios as a was to bridge the gap between literary readings and talent showcases. (Literary arts are a confirmation of our personal strife and triumphs.) Everyone has a story to tell, we believe that writers can give insight to problems that young people face, and they can be the activating force that change the community.
Shaela Montague-Phillips, will be working Lead Project Manager/Author Intake , she will work intimately with local writers. Along with David Barlow, Project Manager, she will also plan, coordinate and control the project from inception to completion, meeting the project's requirements and ensuring completion on time, within cost and required quality standards.
Andre Herriott, Graphic Designer, will work on creating the covers and overall layout design of the chapbooks. He will collaborate with Shawn in advertising producing effective ads and flyers. Shawn WyGant, Community Organizer/Editor-in-Chief, will be the proofreader and community coordinator. He will work on negotiations for space, research for community events, and is the liaison for public relations.
---
2004-2006Authors
---
ThresholdAlethea Eason

Unit Price: $10.00


THRESHOLD is a collection of poems that joins sexuality and spirituality splitting the every day world open as she explores a modern woman's sense of self. The sixteen poems in this volume are hallucinatory, oracular, gritty and elegant.

Poetic Acceptance
Erin Monahan

Unit Price: Not Currently Being Sold

Facing the Future, Back to the Past
Adrian Potter

Unit Price:

$10.00


Facing the Future, Back to the Past is a set of twenty-two poems that deal with coming of age and surviving as an young African-American. Reflections on history and personal battles, and adulthood come to the forefront as racism, social issues, and issues of identity are explored.

Alzheimer's Blues David Wilson

Unit Price:

$10.00




ALZHEIMER'S BLUES is to impart the experience of Alzheimer's in particular, the mind set of aging-in an institutional setting. Through poetry Wilson, has an amazing story, full of life. Alzheimer's Blues is a 43 page chapbook on ivory linen paper, high quality gloss.

Songs from the Darkling Choir
Patrick Kelly

Unit Price:

$10.00




SONGS FROM THE DARKLING CHOIR is an outlet of thoughts and emotions. This book is a compilation of works written over several time periods in the author's life. The theme of the chapbook is dark and gothic.

Nick's Odyssey




Gemmette R. Reid

Unit Price: $10.00


NICK'S ODYSSEY is a long poem that takes the reader on a fantastic voyage. From start to finish the author has you reading out the palm of her hand. This chapbook is original the way it was written.

Poetic Matter & Memory
Mark S. J. Shirley

Unit Price: $10.00

POETIC MATTER & MEMORY is a poetic sequence which courses the parallels between wisdom, insanity, dreams, memories, foreboding and hope.




Noctus Labyrinth
John Hindle

Unit Price: $10.00


NOCTUS LABYRINTH has a beautiful flow demonstrating cognitive reformatory which later coverts to the sacred dogma of consensual reality. His use of word play is a cut straight from his soul.

Four Seasons in One Day
Queenspade

Unit Price:

$10.00

FOUR SEASONS IN ONE DAY can be a few ways to read the same story. It can imply that each scene may enfold a little secret, that each door has a garden behind it. It can be the changes and twists that occur, that give a well-know story an ending that makes it not so well-known.




Mostly Maggie
Maggie Signaigo

Unit Price:

$10.00

MOSTLY MAGGIE displays a tender, compelling and stories of a 26-year old afflicted with Tourette's Syndrome but through her poetry she releases her soul.